Interaction design, game logic and 3D animation for an augmented reality game installation in a trailer.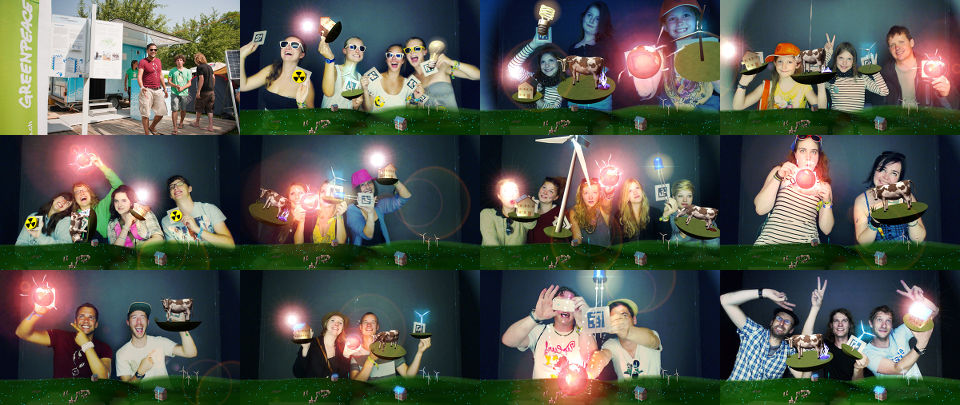 A project created for Greenpeace in cooperation with Tonio Seiler from Seiler / Steinbach.
After a short introduction video and a simple game the players get to take a foto of themselves. They can then view the fotos outside the trailer on an embeded touch screen and send it to themselves via e-mail.
Goal of the game is to find all the renewable energie AR cards within limited time.